User interface > File manager > Translation options
The path for the target files have to be selected on the second page of the file manager.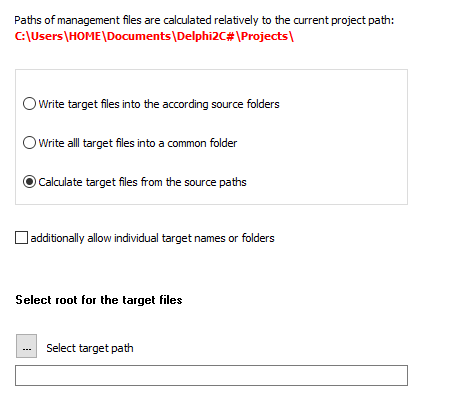 Writing text into a specified folder
If the check box "Write the target files into the folders of their sources" is deactivated, the input fields for the target folders are enabled.
By the button

a dialog for the selection of a different target directory is opened.
The button:
can help to navigate faster to the new target directory