User interface > Main menu > Menu: Windows > Window list
You can navigate by the window list fast to windows which are hidden or closed currently. The window list exists in two kinds:
1. as a dialog which can be called also with the button

in the tool bar.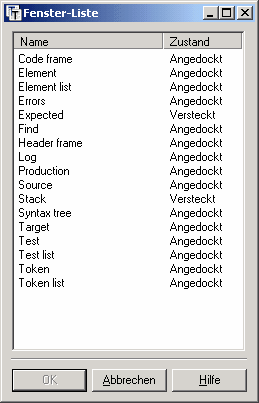 2. as an item of the Windows menu, which can be accessed very quickly.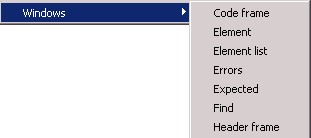 If you click on an item in the list, the according window will be shown.
The windows are:
Syntax tree (= production list)